OHMGEE, CHVRCHES!
I've been waaaaiting for this event to happen since they joined Laneway 2014 (and I couldn't come to that). I heard about this band over a year ago from my friend Poy who was super obsessed with them (and of course, to Lauren). When I listened to their music, it was weird at first because I'm not really used to listening synthpop, and I've never heard of the genre until this band. But overtime I grew to love their music, and I eventually became a fan. And it is so crazy that they came here in the Philippines and performed live, and also had an after party where they have a DJ set. Super cool, but we were not able to go because we didn't have tickets (which was limited only). But regardless of that, I was never this excited for a band perform since the Paramore concert I attended over a year ago.
But I will start this blog ranting, because this has to be said.
Although I was excited going to the concert, I got very frustrated with Vybe Productions, the organizers of the concert. It was poorly organized that I can list so many things that went wrong with that concert (or pre-concert):
The concert that was suppose to start at 8pm, started an hour late. It would've been okay if it was 15-30 minutes, but an hour was too much and even went beyond "Filipino" time.
The Gold ticket holders were able to enter the concert hall first, which left all the VIP ticket holders (including me) to wait outside for sooo long, and was never allowed to enter the venue until the start of the concert, which brings me to my next point.
The front-act bands started playing while most of the VIP peeps are still outside. That was really annoying because we were also looking forward for the front-act bands (which are also really good).
Lots of "special/privileged" people (apparently more 'important' than the VIPs) were let inside the concert hall, cutting from those people who were waiting for hours to get in. I think those were some friends of the organizers, or those secret "Super VIP" we don't know. It was really infuriating to see them just cut in the line just because they know someone from the organizers, and we VIP holders, who waited for so many hours sitting on the floor, were not even catered.
And I heard a lot of bad things happened also during the after party were some girls dancing inappropriately in front of the band. We weren't there so we could not really tell anything about it, but if it did really happen, then that was totally shameful.
That's the end of the rant, and I'm pretty sure I'm not attending any Vybe produced concerts any time soon if they don't get their shit together.
GOING BACK TO MY EXCITEMENT.
Oh yeah, the concert was heavenly awesome. I really liked the front-acts too. The first one was Brisom but I never got a chance to hear them play because they started while we're still outside. I heard they're good, and it's such a waste to not able to hear/see them perform. I like the second band who played though, and I'll probably follow them now. They are called Autotelic, and their music is somewhat comparable to Two Door Cinema Club / Bloc Party -ish music, and I really like it. You can listen to them on Spotify, and they've got only 4 music I think there. But it's still good.
After 6 songs played by the two front-act bands, the crowd was starting to go crazy. They're here, and they're playing. Lauren is so cute. Iain and Martin are so cool. And I was not disappointed because the band played all of their songs from The Bones of What You Believe album, and some of their new songs including the single from the Hunger Games: Mockingjay Part 1 movie "Dead Air". Totally awesome! Lauren, Iain, and Martin didn't fail to give us a wonderful performance. I remember just singing loudly with them, and I had so much fun. And Lauren is so cute when she talks, and then turns into a total bad-ass when she sings. That night was really unforgettable.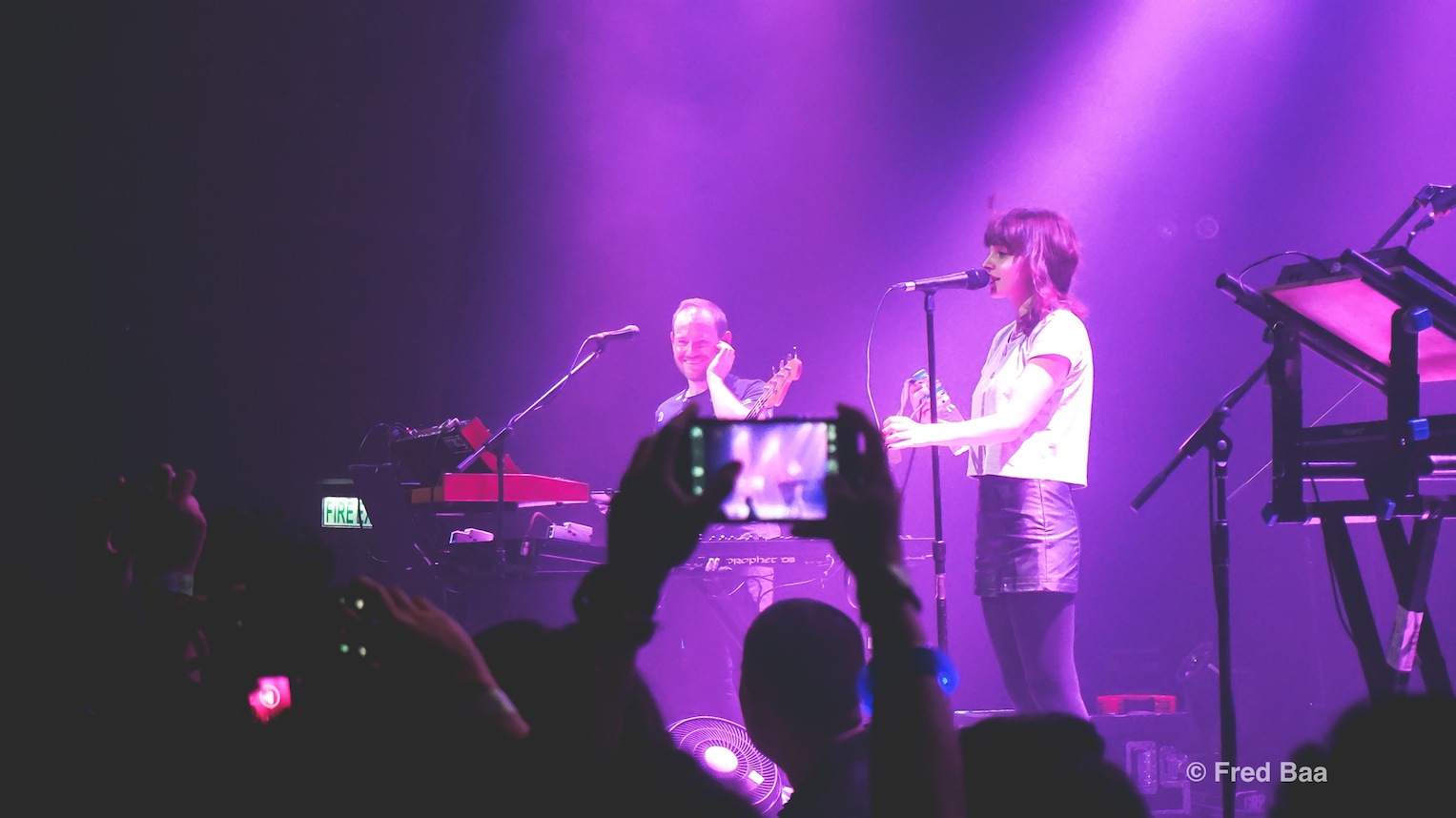 I was really happy when they performed Gun, Recover, and The Mother We Share. My head was spinning because I could not control the headbanging whilst jamming with them. It was really crazy.
Here is the set list from that night:
We Sink (I called it when I was guessing what they're opening song will be.)
Lies
Lungs
Gun
Night Sky
Get Away
Science/Visions
Recover
Tether
Under the Tide
The Mother We Share
—– ENCORE —–
You Caught the Light
Dead Air
By The Throat
I hope they're coming back because I cannot wait to watch them again, and hopefully meet them up close and personal. But overall, that was a really awesome night! They totally made my 2014 worthwhile. 🙂