Probably one of the best (and coldest) places I've been, South Korea is one of my dream destinations ever since I can remember.
I'm a big fan of Korean culture: their music, their language, movies, TV shows, (mostly) food, and the beautiful sceneries both on the urban and rural areas. It's also the first place I've been that I was required to apply for a Visa so the excitement was there even before trip. I was really stoked because it's also autumn season which said to be the perfect time to visit the country. I even practiced my basic Korean phrases and gladly was also very helpful when we got there.
I just have to insert this incident when we we're still on the plane. Roy and I were beside some middle age Korean guy who was going back home from a vacation in Cebu. He told us that it's good we're visiting Korea because it's beautiful this time of the year, not too hot and not too cold. He also said a lot of things about the country, that Korea was poor  and ages away from our own country before (around the 70's-80's), but through perseverance of the government and the people of South Korea, they were able to emerge as one of the developed countries in Asia. He also said that our country must invest more on technology because the future is there. He works for Samsung so it makes sense why he was in that mindset, but he made a good point about his opinions. That conversation lasted quite a while, mostly because we can hardly understand what he says, and sometimes he uses his translator app to convey what he wants to say, but that was a rather fun conversation and I might say very inspiring coming from a resident of the country we're going.
Tip 1: It's easy to convert won to peso. Just think of 1000 KRW = 1 USD, and since most goods there cost at least a thousand won, then it's easier to budget if you know the conversion rate in USD.
When we got to Seoul, it was really beautiful even at night. The airport was big, probably not as big as Hong Kong, but when you have to travel via inter-airport trains, that says everything. We arrived around 9pm KST and from Incheon airport, we had a 40-minute subway ride going to Hongik University station. When we got out of the station, it was chilly. We had to wear our jackets and scarf because it was 10 degrees outside. That was also a first time for me to experience that chilling cold environment, and the only thing that's missing at that moment is probably snow falling down from the sky.
Tip 2: You should buy the following at the airport: T-Money Transport Card (2,500 KRW), power adapters, and SIM cards.

Tip 3: If you have friends with you, it's good to bring an extension wire so you will only buy one adapter for everyone. For SIM cards, buy only one or two and share the bandwidth. Make sure you check on bandwidth limit, or register for the unlimited plans which is usually cheaper if you register for 3-5 days.
We stayed at StayKorea in Mapo-gu district. We had the biggest room I think that can accommodate 6 people. They have a really great place, and the hosts are really hospitable and nice. They have free breakfast and laundry service which was pretty good deal since we're staying for a week there. We paid around Php 3000++ each only (around Php 20k++ for 7 days, divided by 6 people) which was really affordable, and so worth it. Make sure to book at least 6 months before your trip because places like this always get booked fast.
Tip 4: Ask for your hotel/hostel receptionists if they have discount coupons and guide books/pamphlets on Korea's tourist spots. It would very much help with the budget and going to places.
On our first day, we visited palaces around Seoul. First stop was Gyeongbokgung Palace, and it was unfortunate that it was closed on Tuesdays. So we just roamed around the area and took pictures outside the palace, and also visited the nearby museum.
Tip 5: It's very helpful to download subway apps when in Korea so you can map your trips beforehand. Check this for Android and for IOS. Also very helpful to download offline maps, translator/phrasebook and tourist guide apps.
Right after Gyeongbokgung, we went to Changdeokgung Palace which was only a kilometer or 2 away. This palace is probably more beautiful than the first one because it's more integrated with nature. We joined to one of the guided tours, and the place is breathtaking. You see those Koreanovelas that features palaces and royalties, this is definitely what you see in real life. It's not only beautiful, it's also very peaceful (if not for the other tourist going around also). The guide said it's more beautiful on the last week of October till November because the leaves are more red which makes the place more surreal than it was on our time of visit. But I can't complain because the place that then was really nice already.
After the palace tours, we went to the Statue of King Sejong (going back to Gyeongbukgong) to take some photos, and visit their museum there. We watched a free 4D show (which sucked by the way, but it's free so what the hell). Final stop that day, we went to Insadong to explore some artsy goodies, pasalubong stuff, and some food. The place is packed with stalls of almost everything from arts and crafts needs, to hip shirts and clothes, furnitures, plush toys, and street foods. Lots of cool stuff right there.
Second day, we went to Everland! It was a toss between Lotte World or the former, but Alex told us Lotte World is a place for lovers and not a lot of rides. Everland is far from Seoul, around an hour and a half ride via subway and bus. The entrance fee is 46,000 KRW (around Php 2k++) for foreigners, but if you have some coupons like we did, you get 30% discount. Just make sure you redeem it on the Foreigner Ticket Office (different ticket office solely for foreigners). The amusement park/zoo is huge just like Ocean Park in Hong Kong. But unlike in Hong Kong, there's very very few Filipinos in the area, mostly Chinese tourists and locals. With so many places to visit, and rides to get into, I admit I enjoyed a lot here.
Tip 6: Download an Everland discount coupon here. Present this coupon to the foreigner ticket office, and you get 30% discount.
Third day, we went to Nami Island. I've heard of this island before, and it's in the country side. The train ride lasted 2 hours++ (20++ stops), but it wasn't boring at all. You get to see what it's like from the rural areas, and you can't really complain if the view is also spectacular. Nami Island a different state from South Korea, much like a different country, because you have to fill up for a Visa to get to the island. It's not rigorous, it's just like buying a ticket. Entrance fee there is 5000 KRW plus 3000 KRW for the ferry, so 8000 KRW all in all (Php 300++). When we stepped foot in the island, I fell in love immediately. The place was like taken from a National Geographic magazine, the view is just beautiful. The beautiful autumn-colored trees, the lake surrounding the island, and how it's still connected with nature is just refreshing from the busy lifestyle in Seoul. No wonder Koreans love to spend their holidays here, it's serene and calming.
You can also rent a bike there, which was really really fun. So don't ever missed out on this opportunity because it's one way to enjoy your stay there.
Here's a video of us biking:
[embedyt] http://www.youtube.com/watch?v=65Xvbb_q9W8[/embedyt]
We stayed as long as we can at the island. When we decided to go back, it was already dark. When we reached the subway station, we thought the trains already left us behind, and it was really cold already. I saw a lot of Korean movies, and they're not shitting when people are shivering waiting for trains at night because it was seriously freezing. But the train came, and we bade goodbye to that beautiful place.  I for one wanted to stay in the place, spend the night and bike in the morning, but I can't. I probably will when I visit the country again.
Fourth day: Trick-Eye Museum, and just roam around Hongik University. There's a lot of coffee shops and pasalubong goodies to buy there. I bought a lot of socks there that's only a dollar a pair! And during the night, we went to watch the famous Cooking Nanta show. BEST SHOW EVER! I totally loved it, and even though we spent a fortune on it (40,000 KRW), it was totally worth it. I suggest you also go and watch it.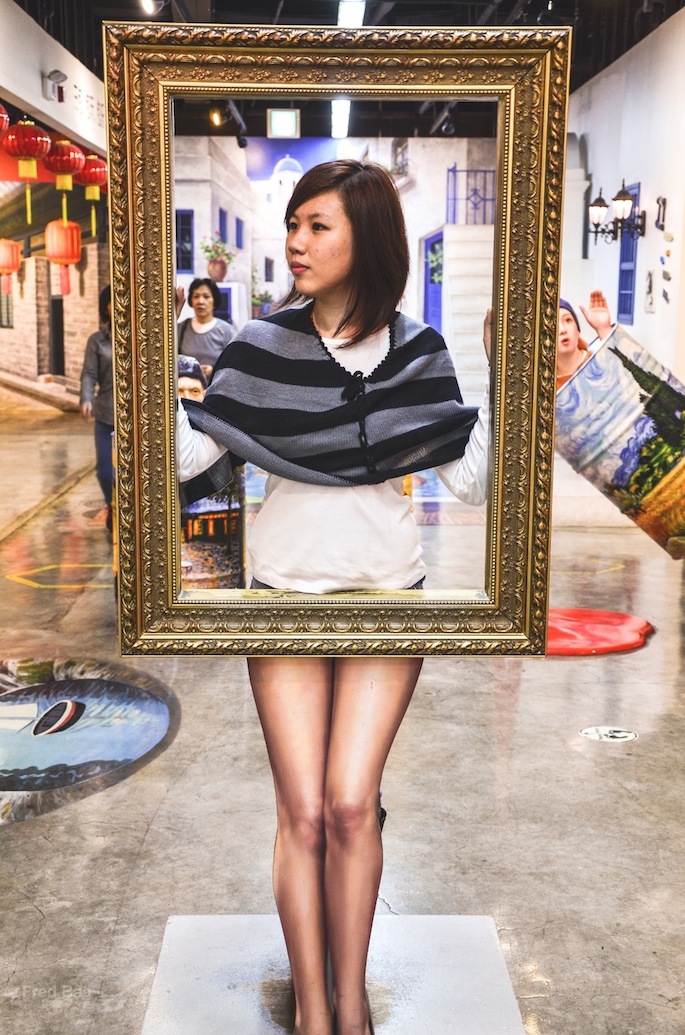 Tip 7: Cooking Nanta discount is also available, but depending on the month or whatever. Go check this page to see if they have discounts on the month you're visiting.
Fifth day, it's Studio Ghibli day! We were so fortunate that there was an exhibition in the city the week we went there, and I was so excited. I am a big fan of Hayao Miyazaki and his creations, so going to this exhibit is just mindblowing.
We then went to Dongdaemon Design Plaza, and the building is really cool. The Seoul Fashion Week was also held there that time but we didn't watch because we felt underdressed.
The night that day we went to Nandaemon for some shopping and exploring, and then went to Itaewon, said to be the craft beer district in Seoul. The place is full of restaurants and bars, and of course good craft beers.
Sixth day, we went to Puppy Cafe. It was my first time going to a dog cafe, and I'm excited because we love dogs. And there's a lot of dogs, very lazy and friendly dogs. We also found a Sheep Cafe, a Board Game Cafe, and the Hello Kitty Cafe.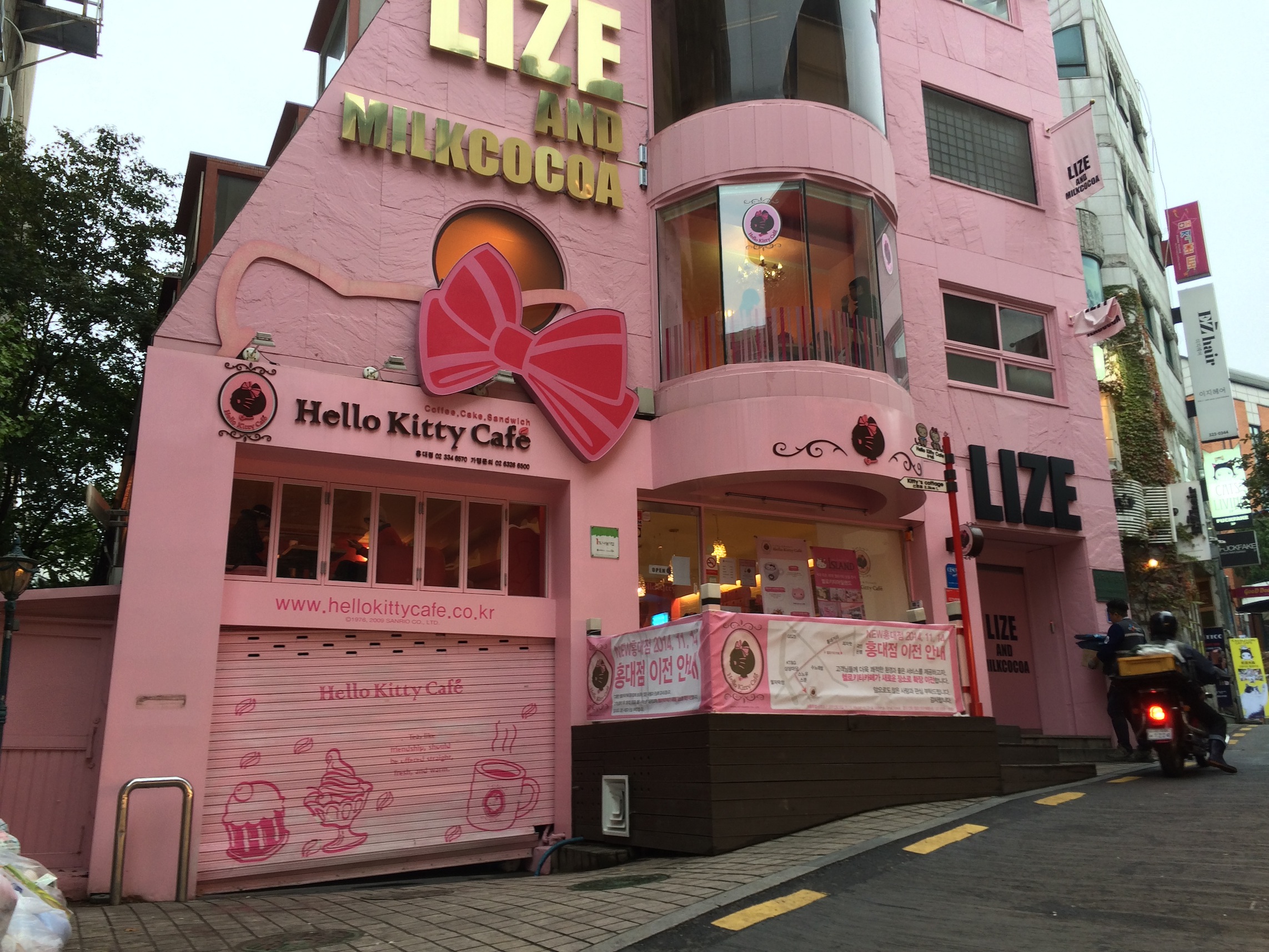 Our last day, we went to the 63 Wax Museum at 63 Building in Yeongdeungpo-gu district. First time being in a wax museum, and it's partly amazing and creepy. We also watched some IMAX 3D show there, and explored the Sea World.
Tip 8: Buy the 63 Square package to get discounts (Wax Museum, 3D Movie, and Sea World), or any configuration including Sky Art and Performance shows. If you happen to have a Visa card, you can get even bigger discount.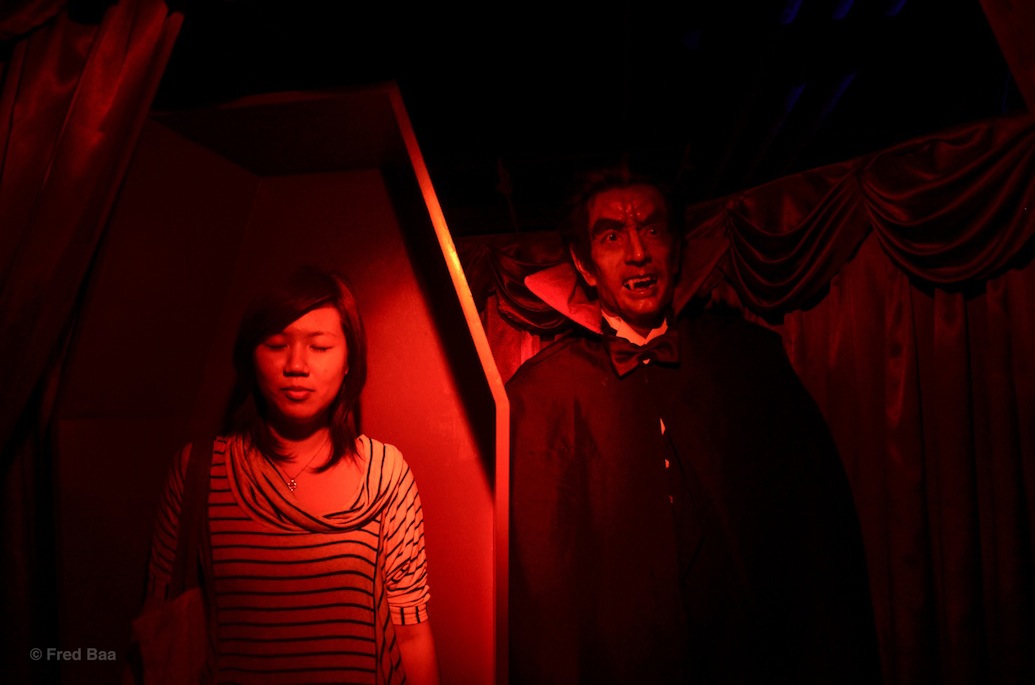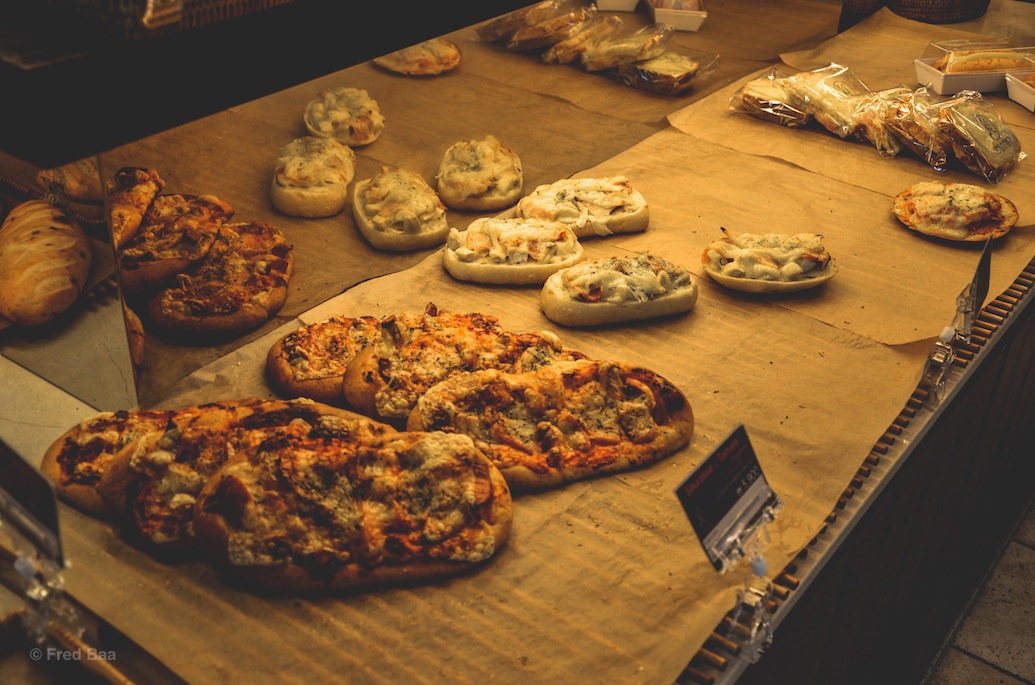 And then that night, we went back home and packed our bags and headed to the airport. I have to admit the trip was surreal and unforgettable. I love Korea, and going here to this place is just a dream come true for me. I will probably go back and visit other places there, eat more food, watch Korean pop shows, and whatever I missed when I went there. It was totally the best experience, and I'm with the best people (Shiela, Roy, Jan, Poy and Alex). So see you around Korea, you haven't seen the last of me.
We instagrammed everything from our trip. You can check it here: https://instagram.com/explore/tags/cskorea/ (You have to have an Instagram account to view it)